WordPress is a Content Management System and an open source personal publishing platform. In the academic sphere it can be used for the submission of research projects, for institutional websites and even for more complex projects.
The main advantages of WordPress are the ease of use of the content upgrading interface, ease of platform management and code maintenance, the wide range of customization through themes and plugins, and the support of a vast community of developers.
The Digital Culture Laboratory uses WordPress to develop many projects of various nature and experience the use of the platform within the digital humanities.
Guarda i progetti in WordPress
to support the University's facilities that have chosen this CMS for the development of their websites, LabCD regularly organizes workshops for platform use.
 WordPress Courses
The Digital Culture lab organizes workshops at various levels for updating and developing websites in WordPress, addressed to staff and students at the University of Pisa. A first introductory course for managing WordPress sites took place on January 16, 2017. A second advanced course on the development of themes will be announced shortly.
Mini  WordPress Course
Introductory Course for Managing Web Sites in WordPress.
Course Topics: Quick Overview on Creating Websites, Introduction to CMS WordPress, Workshop: Part 1 – Upgrading an Existing Website, Part 2 – Creating a New Website.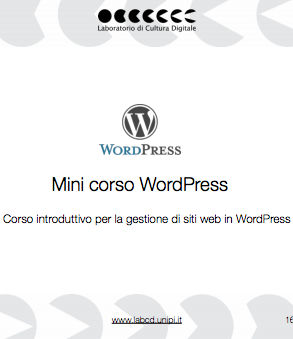 Temi WordPress
Unipi Labcd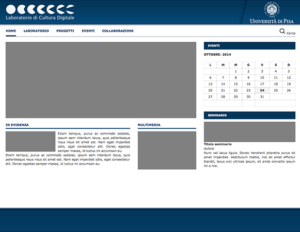 Unipi Labcd –  Institutional themepf Pisa's University, developed by Chiara Mannari
Scarica il tema Unipi LabCD ver. 1.0
Accedi al repository su code.unipi.it
Saturn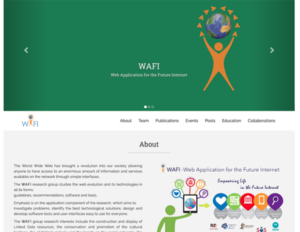 Saturn – Theme for the promotion of researchment projects, developed by chiara mannari as a project of a three years thesis in Humanistic Informatic.