The castle of Castiglione del Terziere in Lunigiana dominates the Bagnone river valley from a hill about 335 meters high, located in the territory of the town of Bagnone (Massa Carrara).
It can be reached along the A12 Genoa-Livorno up to the junction with the A15 Parma-La Spezia: from here you can leave the A15 at the exit 'Aulla' or alternatively at the exit 'Pontremoli' if you arrive from direction 'Parma'.
From here you can follow the SS62 up to Villafranca in Lunigiana and from there take the SP26 that leads to the village of Virgoletta and the town of Bagnone. Here you have pass through Il Piano and just 3 km after there is a fork to Castiglion del Terziere on the left: the road begins to rise [after the bridge, continue on the right] towards Castiglione. The signs along the provincial road and after are clear.
There is no public transport to reach the castle.
On the occasion of the Summer School, special arrangements may be made to take a few people (3 for each train station) at the railway station of La Spezia and Pisa, in order to reach and leave the castle at the beginning and end of the school.
It is possible to stay in the recently restored medieval Borgo houses and eat meals in accordance with the management of the castle (see Accomodation).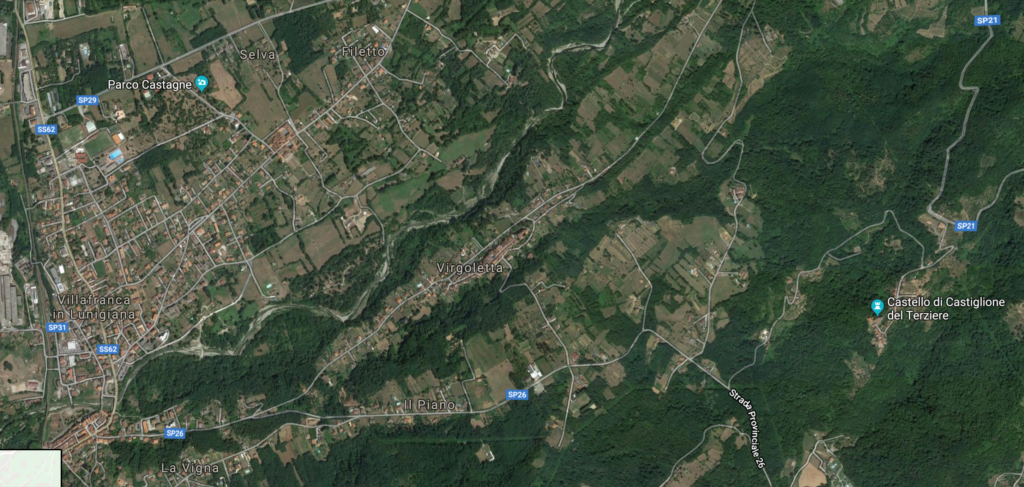 Sources: